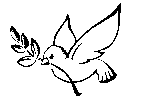 The Armenia/Azerbaijan Initiative was the response of a handful of devoted individuals who said "yes" to the need to help prevent another "Yugoslavia" from happening in the conflict involving Azerbaijan, Armenia, and the region of Nagorno-Karabakh.
We began with intense research and relationship building. Since 1993, many have contributed generously with their knowledge advice, financial support, and encouragement. This has given the "public peace process" intelligence, direction, form, and spirit. Without all of that cross-cultural cooperation , nothing new could have happened. To all of you, and those we may have inadvertently overlooked, thank you so much.
---
The Eurasia Foundation
United States Institute for Peace
The William and Flora Hewlett Foundation
Winston Foundation for World Peace
Compton Foundation, Inc.
UNOCAL
Foundation for Global Community
---
Ali Abasov, Physicist, Baku
Dr. Levon Abrahamian, Armenian Academy of Sciences
Rouben Adalian, Ph.D., Professor of History, U.C.L.A.
Taline Aharonian, Stanford Center on Conflict & Negotiation
Fuad R. Ahundov, Presidential Press Service, Baku
Ali Aliev, Ph.D., Institute of Philosophy, Academy of Sciences, Baku
Aziz M. Aliev, Central Committee, Social Democratic Party, Azerbaijan
Prof. Rouben Ambartzumian, American University, Yerevan
Abolgassem Amirzehni, KUSF-Radio, Azerbaijani Cultural Program
Dr. Francois and Suzi Antounian
Araz Azimov, Deputy Foreign Minister, Azerbaijan
Abolfazl Bahadori, Voice of America, Central Asia Division
Prof. Bakur Bagradze, Tbilisi State University
Ms. Linda Baron, George Mason University
Bruce Becker, M.D.
Rolf Beier
Howard S. Bellman, Professional Mediator
Betty Blair, Azerbaijan International Magazine
Ian Bremmer, Stanford University
J. William Breslin, Editor, Negotiation Journal
Mary Carpenter, ISAR, Moscow
Tom Clewe, M.D.
Edith T. Eddy, Administrative Director, The Compton Foundation
Gilles d'Aymery
James Compton, President, Compton Foundation, Inc.
Karine S. Danielian, Minister of Nature and Environmental Protection
Louise Diamond, Institute for Multi-Track Diplomacy
Mr. Asbjorn Eide, International Alert
Kristna Evans
David J. Fischer, President, World Affairs Council
Bill Flansburg, Evergreen Fellowship, Operation Caucasus
Elaine Friedrich
Ludmila Genn, Professional Simultaneous Interpreter
Arkadi Ghoukasian, Foreign Minister, Karabakh
Dr. Vartan Gregorian, President, Brown University
Isa Gumbarov, Premier, Musavat Party
Hikmet Hadjy-Zadeh, former Azerbaijani Ambassador to Moscow
Araz Hakian, Vice-Chairman, Armenian Parliament
Dr. John and Arpig (Kathleen) Haleblian
Michael Haney, Radio Free Europe Research Laboratory
Gagik Haroutunian, Vice-President of Armenia
Arnand Horowitz, Political Officer, U.S. Embassy, Azerbaijan
Dr. Ashot Hovanesian
Gabil Husseinli, State Advisor on Humanitarian Questions, Azerbaijan
Henry R. Huttenbach, Editor, Nationalities Papers
Afiyaddin Jalilov, First Vice-Chairman, Supreme Soviet, Azerbaijan (deceased)
Prof. Hasan Javadi, Voice of America, Eurasian Division
Dr. Steve Kadivar
Sylva Kalbian, Hayk Institute
William Kartozian
Richard Kauzlarich, U.S. Ambassador to Azerbaijan
Dr. Herb Kelman, Harvard Negotiation Project
Agnieszka Klich, Stanford Center on Conflict & Negotiation
Susan Korper, Harvard Int'l. Conflict Analysis and Resolution
Judy Kramer
Jennifer Kuiper, Partners for Democratic Change
Gunner Lassinantti, Olof Palme International Center
William Leighty & Nancy Waterman
Joanna Levison, National Democratic Institute
Sheldon Levy, Ph.D., M.P.H., Brown University Memorial Hospital
Lance Lindblom, Visiting Fellow, DePaul University College of Law
Elena Loshchenkova
Ambassador Felix O. Mamikonian, Embassy of Armenia
Etibar Mamedov, National Independence Party, Azerbaijan
Ambassador Ghalib Mammadov, Embassy of Azerbaijan
Doug and Ricki McGlashan
Prof. Andrei Melville, Moscow State Institute for International Relations
Bulut Mihmandarli, Voice of America, Azerbaijan Service
Ambassador Richard Miles, United States Embassy
Prof. Gourgen Milikian, Yerevan Institute of Languages
Lorna and Donald E. Miller, Ph.D., University of Southern California
Drs. Don and Martha Abdoulian Missirlian
Dr. Chris Mitchell, George Mason University
Asim Mollazade, Deputy Head, Azerbaijan Popular Front
Dr. Jeyhun Mollazade, Embassy, Republic of Azerbaijan
Moorad Mooradian
Eldar Namazov, Special Counselor, Office of the President of Azerbaijan
Guliara Narimarova, Baku
Joyce Neu, Ph.D., The Carter Center of Emory University
Gevork Pagosian, Ph.D., Armenian Academy of Sciences
Vahan Papazian, Ministry of Foreign Affairs, Yerevan
Robert Patterson, U.S. Embassy, Armenia
Valery J. Pavlichenko, Baku
Adrian Poulton, International Research and Exchange Board
Stephanie Platz, International Research and Exchange Board
Amb. Ramiz Rizayev, Embassy of Azerbaijan
Blair A. Ruble, Director, Woodrow Wilson Center
Kumar Rupesinghe, International Alert
George Sadowsky, Director, Center for Academic Computing, N.Y.U.
Ara Sahakian, Vice-Chairman of Parliament, Armenia
Dennis Sandole, George Mason Univ., Conflict Analysis and Resolution
Fadey Sargisian, President, Academy of Sciences, Armenia
Manvel Sarkisian, Counselor of Ministry, Nagorno-Karabakh
Tigran Sarkisian, Member of Parliament, Armenia
Dr. Mark Saroyan (deceased)
Ray Shonholtz, Partners for Democratic Change
David Shorr, Search for Common Ground
Ambassador Ruben Shugarian, Embassy of Armenia
Carolyn Smith, Professional Simultaneous Interpreter
Prof. Rodolfo Stavenhagen
Natasha Stepanova, Professional Simultaneous Interpreter
Don Stone, M.D.
Stefan Sullivan, International Alert
Dr. Ronald G. Suny, Dep't. of History, University of Michigan
John Tirman, Executive Director, The Winston Foundation for World Peace
Steve Tobin, The William and Flora Hewlett Foundation
Dr. Nayereh Tohidi, Hoover Institute, Stanford University
Dr. Kennell J. Touryan
Levon Touryan
Hrach Gregorian
Babken (Ken) Vartanian, Voice of America
Dr. Ramik Volkan, Center for the Study of Mind and Interaction
Vardan Voskanian, Deputy Minister, Foreign Ministry of Armenia
Amy Vossbrinck
Paul Wahrhaftig, Conflict Resolution Center International
Deborah K. Welsh, Welsh Associates
Maria Westbrook, Ph.D., Russian Studies, University of Virginia
Dr. Beverly Woodward, International Nonviolent Initiatives
Eldar Zeynalov, Baku
Karmit Zysman, Ph.D.
Back to the top of this page