TELEVISION NEWS pre-event interview:
(high speed connection)
(dial-up connection)
PHOTOS of the evening
---
The Jewish-Palestinian Living Room Dialogue Group of San Mateo


and co-sponsor America Speaks

invite Bay Area participants and guests to meet your extended community
from the 6 Bay Area Dialogues at the second year-end

All Bay Area Palestinian-Jewish Dialogue
Season of Light Gathering 2005


Sunday, December 4th, 2005 4:00 - 7:00 pm
Foundation for Global Community Education Center ~ 222 High St. ~ Palo Alto, CA
(2 blocks east of El Camino Real -- 3 blocks north of University Avenue)

GUEST ARTIST: Lorenzo Toppano -- Composer/producer/arranger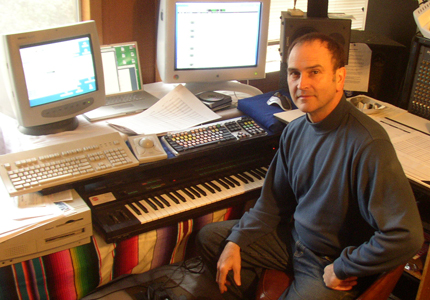 Composer /producer /arranger Lorenzo Toppano tells in story and exquisite music
his personal experience co-producing a new Broadway musical of
love transcending all in the Israeli-Palestinian relationship.

Reservations are required by Thursday night, December 1st to:
Libby Traubman - LTraubman@earthlink.net
For questions by phone, call Libby at 650-574-8303
A $10 donation at the door is suggested ~ ~ ~ Students: Not a penny
Directions
Foundation for Global Community Education Center at 222 High Street, Palo Alto.
has generous lot and street parking.

---
Get onto Univeresity Avenue from El Camino (from the west) or Highway 101 (from the east)
From University, go North on Emerson (3 bl.) -- West on Everett (1 bl.) -- North on High (1/2 bl.)
(see map)
---
Thank you to our co-sponsor The People Speak 2005: America's Role in the World
---
~ ~ ~ SEE ~ ~ ~
TELEVISION NEWS pre-event interview:
(high speed connection)
(dial-up connection)
PHOTOS of the evening
---