Human Relationship-Deficiency Virus (HRV)
is the mother of all viruses and leads to Acute Intentional Disengagement of Society (AIDS) and to death.
The causal poverty of relationships prevents humankind from maximizing our collective intelligence to solve our interrelated crises.
The cure is Sustained Dialogue (SD) with its quality of listening-to-learn. SD dignifies, humanizes, and equalizes people.
SD leads to creative, just decisions that respect Earth and each other.
SOURCE:
Emmanuel Ande Ivorgba, 22 October 2010, Jos, Nigeria, in the 65-minute documentary film
DIALOGUE IN NIGERIA: Muslims & Christians Creating Their Future.
DOWNLOAD THIS GRAPHIC (PDF)
(English)
(French)
(Russian)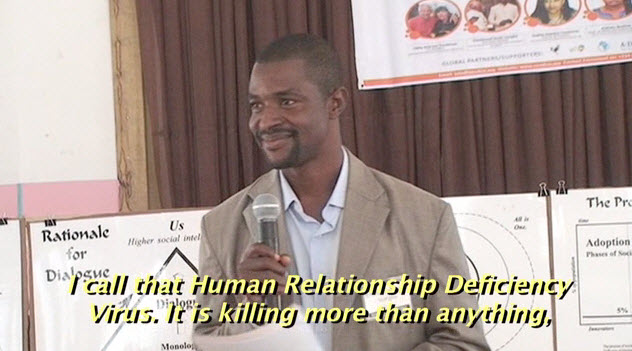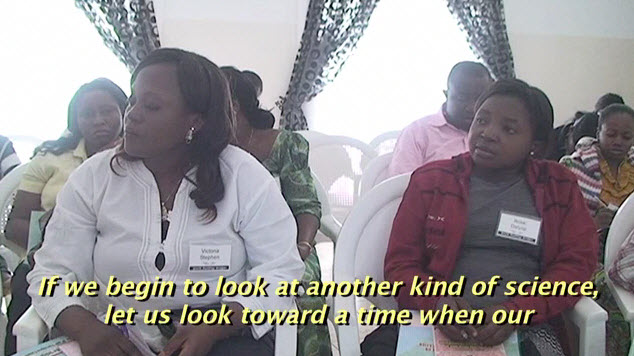 DOWNLOAD FULL TEXT OF IVORGBA'S TALK (PDF)
For more information, communicate with
Emmanuel Ande Ivorgba — Jos, Plateau State, Nigeria —
EIvorgba@gmail.com
or co-producers
Libby and Len Traubman — San Mateo, California, USA —
LTraubman@igc.org