PHOTOS of CROSSING LINES evening and KNXT-TV Channel 49 interviews
KNXT-TV broadcasts of FORUM FOR A BETTER UNDERSTANDING
Two 30-minute interviews of evening facilitators and participants
VIEW: Broadcast #1 Broadcast #2
"An enemy is one whose story we have not heard." - Ms. Gene Knudsen Hoffman
Inviting Fresno's diverse community
Students

Families

Educators

Activists

Businesspeople

Clergy

Everyone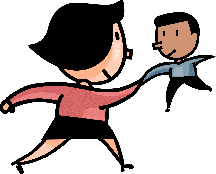 Crossing Lines
Story as entry to relationship & change
An inspiring, hands-on community workshop for communicating across all lines
beginning with
a new quality of listening
to one another - to everyone.
Thursday evening, October 1, 2009
5:15 pm

Educational Exhibits & Refreshments
6:00 SHARP - 8:00 pm

Participatory Program
Free how-to videos and literature to take home
Alliant International University - Fresno
5130 E. Clinton Way - Fresno, California
at Fresno Yosemite International Airport
(map)
Participation free - Donations appreciated
This practical evening is to offer modern tools of communication for your home, school, business, neighborhood, and global community.
Facilitators Libby and Len Traubman co-founded the 17-year-old Jewish-Palestinian Living Room Dialogue of San Mateo, California, featured on CNN. They co-produced two films: DIALOGUE AT WASHINGTON HIGH, and PEACEMAKERS: Palestinians & Jews Together at Camp.They are in Fresno to offer this experience that has recently meant so much to diverse school students and other citizens including in Houston, Charlotte, and Cleveland, where the Traubmans were on the Design Team of the new National Peace Academy.