"An enemy is one whose story we have not heard." - Ms. Gene Knudsen Hoffman
Inviting San Mateo's diverse community
Older teens

Adults

Educators

Activists

Businesspeople

Clergy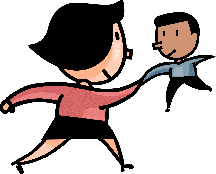 Crossing Lines
Sharing stories, Creating community
An inspiring, hands-on community workshop for communicating across all lines
beginning with
a new quality of listening
to one another - to everyone.
Sunday afternoon, September 20, 2009
2:30 pm

Educational Exhibits & Refreshments
3:00 SHARP - 5:00 pm

Participatory Program
Free how-to videos and literature to take home
Martin Luther King, Jr. Community Center
725 Monte Diablo Avenue - San Mateo, California
North of downtown San Mateo, East from Delaware Ave.
(map)
No childcare available - Participation free - Ample free parking
This practical afternoon is to offer modern tools of communication for your home, school, business, neighborhood, and global community.
Facilitators Libby and Len Traubman co-founded the 17-year-old Jewish-Palestinian Living Room Dialogue of San Mateo, California, featured on CNN. They co-produced two films: DIALOGUE AT WASHINGTON HIGH, and PEACEMAKERS: Palestinians & Jews Together at Camp.They offer this experience that has recently meant so much to diverse school students and other citizens including in Houston, Charlotte, and Cleveland, where the Traubmans were on the Design Team of the new National Peace Academy.
Roots of this Dialogue are in South African interracial, interreligious story- and meal-sharing during apartheid 1980s, and in early 1990s Black-White meal-sharing in San Mateo homes.