The Jewish-Palestinian Living Room Dialogue Group
is sustained with voluntary, tax-deductible donations from diverse, supportive citizens.
Our all-volunteer handful of Muslim, Jewish, and Christian women and men age 20s to 80s
since 1992 is dedicated to practicing and illustrating for others
a new quality of face-to-face communication on Earth
described in Wikipedia.
Community, Nationwide, and Global Outreach
includes freely-given printed materials, documentary films, and personal support
for youth and adults seeking to transform confrontation to cooperation
in homes, offices, schools, communities, and nations worldwide.

Gifted and mailed without charge, our how-to, inspirational documentary films continue to be sent around the planet -- already to over 5,000 individuals representing 1,957 institutions in 1,233 cities, 50 states, and 79 countries on every continent. These also stream online worldwide, as do two more films we produced: Crossing Lines in Fresno and ABRAHAM'S VISION: Graduation Day!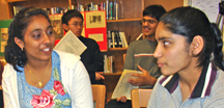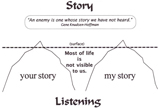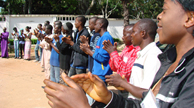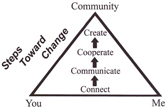 Will you help?
Because of the urgency on Earth
we will continue to gift these DVDs and human support to whomever will use them.
Your gifts help keep alive
this all-volunteer endeavor to elevate communication excellence
for the good of all humankind — excluding no one.
Gifts by check are to the 501(c)(3):
Peninsula Conflict Resolution Center (PCRC) - Middle East Dialogue
Mail to:
Dialogue
1448 Cedarwood Drive, San Mateo, CA 94403 USA
Tel: (650) 574-8303 ~ E-mail: LTraubman@igc.org