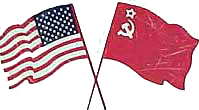 Russian Phrases for Amateur Radio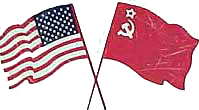 (Download booklet - 1 MB PDF)
---
This 20-page syllabus was compiled during the Cold War by Len Traubman, W6HJK, to help amateurs better communicate with their Soviet colleagues. A 90-minute audio cassette was eventually added to help with pronunciation. You need not be an expert in Russian, only interested in "trying."

The booklet provides (1) English words and phrases for QSOs, accompanied by (2) the Russian translation and (3) the English transliteration, to assist you in pronouncing the Russian.

The syllabus follows the natural sequence of a QSO. There are additional sections on the Russian alphabet, phonetics, CW characters, numerals, and given women's and men's names. Suggestions are made for addressing mail to the former Soviet Union.

Page Contents

(HEAR MP3 audio files)

(1) INTRODUCTION page - 1 MB
(2) CQ, CQ, CQ (seeking a contact) - 5 MB
(3) THANKS FOR THE CALL - 3.5 MB
(4) REPORT (signal strength) - 4.5 MB
(5) NAME & QTH (location)- 3 MB
LANGUAGE - 3 MB
(6) STATION (equipment) - 2 MB
ANTENNA - 3 MB
(7) PERSONAL INFORMATION - 5 MB
QSL (mailing) INFORMATION - 2 MB
(8) USA-USSR RELATIONSHP - 5.5 MB
(9) END OF THE QSO (saying "goodbye") - 7 MB

(10) ABBREVIATIONS FOR CW (Morse code)
(11) RUSSIAN ALPHABET (in Cyrillic and CW) - 3 MB
(12) NUMBERS - 4 MB
(13) OTHER USEFUL PHRASES - 4.5 MB
(14) more USEFUL PHRASES - 5 MB
(15) more USEFUL PHRASES - 5.5 MB
(16) more USEFUL PHRASES - 5 MB
(17-18) MEN'S NAMES
(18-19) WOMEN'S NAMES
(20) ADDRESSING POSTAL ENVELOPES


While the booklet has not been updated in quite a few years, it remains fundamentally useful.

The author, self-taught in Russian, undertook this project out of a personal interest in improving the quality of his QSOs with Soviet hams and to enhance USA-USSR relations during a time of need and change.

With the increasing realization that every relationship matters, and that one person can make a difference, Russian Phrases for Amateur was ordered by over 1,500 operators from 1,300 cities, including all 50 United States and 44 countries worldwide -- all before the World Wide Web.

The Beyond War movement of the 1980s (later Foundation for Global Community) sponsored the original printings of this educational endeavor to build global dialogue and cooperation.

There was a nominal cost of $6 ($8 international) for the booklet, and $6 ($8 international) for the audio cassette.

Now without cost, online you may download, view and print Russian Phrases for Amateur Radio and listen to the audio recordings to learn pronunciation.
(Download booklet - 1 MB PDF)




Questions should be sent to:

RUSSIAN PHRASES FOR AMATEUR RADIO
Len Traubman, W6HJK
1448 Cedarwood Drive
San Mateo, CA 94403, USA


Tel: 650-574-8303
Fax: 650-573-1217

Homepage: http://traubman.igc.org/
E-mail: LTraubman@igc.org
RELATED STORY: The Saving of Oleg
---
Return to Family Homepage
Return to Main Homepage